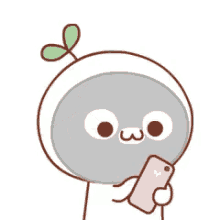 ---
I am not sure if it's because I'm getting closer to 30 or if I am just becoming more anti-social but I love to come home every night at a reasonable hour. If it's 11 pm….ya girl has been out too long and is cranky. One of my favorite self care activities is getting ready for bed. How is that self care you say? Because you're taking care of your body. I don't know about you but I feel so much better when I pamper.
Before I start I'm gonna let you know- I am NOT claiming to be a 'beauty guru' but I can tell you these products work well on my sensitive skin. They aren't super expensive and they don't require a lot of maintenance either. I don't like spending too much time on skincare but I want good skin (struggle). These have worked great for me and I hope they work great for you, especially since many of these are pretty natural.
---
Step 1: Take It Off Your Face!
The most important thing to do is take all the makeup, dirt, and whatever other junk is on your face OFF. I've heard of people sleeping with their makeup on (I've been guilty myself after a long night of *cough* partying) but don't do it if possible! If anything the least you should do is clean your face with garnier cleansing water because technically you don't have to wash your face after.
WTH is mineral water?
Mineral water was developed in France. The French made it because of their belief that the regular tap water was too harsh for the skin. When you use mineral water it's almost like a magnet on the cotton pad because it lifts the dirt and makeup right off your skin, while also keeping your skin nice and moist.
Extra Step: Wash With African Soap
I will admit there will be times when I will skip this step because I'm tired but if I'm going to shower before bed I will do this step. Since I have acne prone skin the extra cleaning of my skin definitely helps. At first I thought this was another 'natural remedy' that didn't work but I noticed over time my acne has improved. I also have noticed after my boyfriend used it his back acne is almost completely gone. Since it is a bar it makes it super easy for you to use it all over if you need it as well. I know there is a more 'raw' version of African black soap that's not actually black but my skin is too sensitive for it.
---
Step 2: Tone Your Face!
After taking out all those dirty germs off your face the next step is to tone your face. I like to do this with another cotton pad because it makes sure my face is extra clean and also (between me and you) I tend to find more dirt on the pad that might have been missed from the first one used. YUCK!
My holy grail toner is witch hazel. I've used many different types of toners but this one has worked best for my sensitive skin and is fairly cheap when you buy it at the store. It not only works as a toner but can also be used for cuts because it is a natural astringent! I have listened below my favorite witch hazel toner that has rose water because ya girl loves the benefits of rose water too. I haven't had much luck finding it in stores but amazon usually has it in stock.
---
WTH is witch hazel?
Rachel, a registered dietitian, on the healthline, wrote a great article about the benefits and uses for witch hazel. Click on article to read a more details about the benefits! In summary it's a plant with awesome super powers (kidding…but it is pretty great). It helps relieve inflammation, fights acne, helps fight off infection, and reduces skin irritation. Not only that but it's also fairly cheap if you look at the right places. (WIN WIN)
WTH is rose water?
You might have heard about rose water through the grape vine or seen it in different products. It's so popular because just like witch hazel it's pretty natural (made out of rose petals and water) and gives lots of benefits to the skin. Rose water has powerful antioxidants, which means it has properties to help prevent cell damage caused by the environment. To learn more about the benefits of rose water click on this article. I personally like to use my witch hazel rose toner and also use rose spray listed above throughout the day (doesn't mess up my makeup) when my face feels gross. It makes me feel fresh!
---
Step 3: Moisturize Your Face!
From personal experience this is a step most ignored by people (aka me) because the gross stuff is cleaned off your face and dare I say it you feel 'sanitized' but this step is also important because it keeps your skin from getting super dry, brittle, and itchy! Depending on the night and if I used a mask (I will touch masks in another post) I will use two different types of moisturizers for my face. If its a standard night of step 1-3, I will use my pond moisturizer for dry skin.
* I use it in the morning and night. There are other types of pond creams for your face depending on the type of skin you have but I do believe they are also cost effective. I stock up on it because it tends to go fast.*
The other moisturizer I use is a serum. I only use if I have completed a scrub on my face. My face will be extra dry and in need of extra moisture at that point. I don't use this one every day because it can get pretty pricey for my taste but it can be used daily if desired.
---
And there you have it….my nightly routine! Please let me know if you enjoyed this & would like to see more. Don't forget to subscribe to the email list!